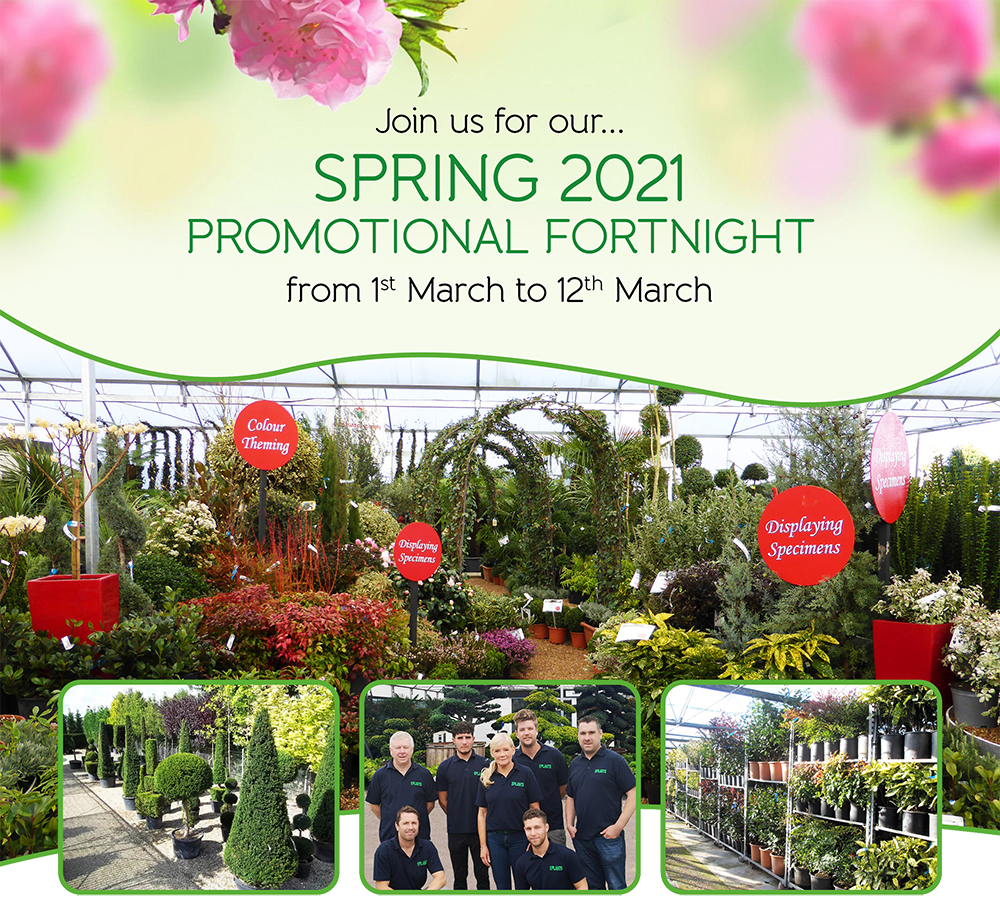 Over the course of two weeks we will be hosting our Spring Promotional Fortnight event - albeit with some changes to our usual format and with limited guest number per day to ensure we can maintain stringent safety measures.
This years event provides a great opportunity to view the new 2021 range coupled with a one-to-one buying experience. 2021 also marks Europlants' 30th year of operation and to thank our customers for their continued support over the years we will have on offer the largest range of trolley deals, offers and promotions to date.
Hot/cold drinks and refreshments will also be available.
Special Open Day discounts
Select Jackpot Deals
Trolley Fair
Inspirational Displays
Explore the new 2021 range
Meet the Europlants team
Enjoy a fantastic atmosphere
Enjoy a fantastic atmosphere